Tips to help you avoid Scamming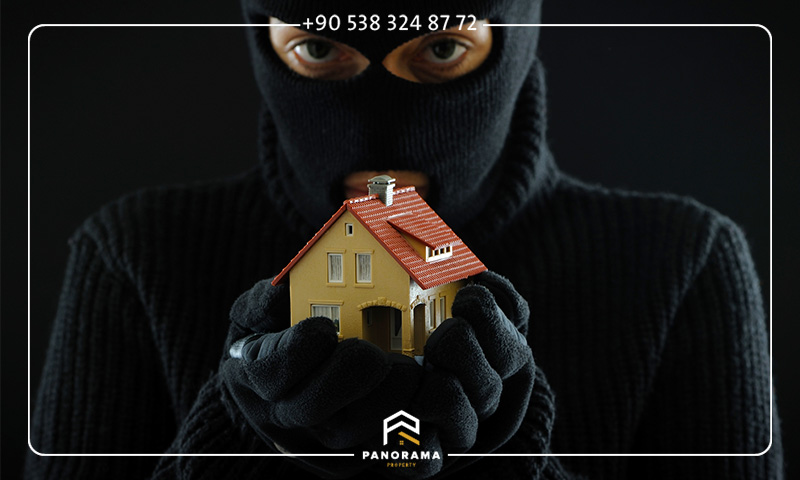 Nowadays, getting an important investment in Turkey is the only thing Arab investors are thinking about.
How do foreign investors avoid scamming?
Real estate scamming is now more professional and you may find some advertisements on TV. Those people play with a lot of people's dreams in owning real estate with less expenses.
How to avoid real estate scamming in Turkey:
First of all, asking about the title deed: when you want to buy an apartment in a normal building, which is mainly located outside the projects and residences, you should go to the title deed department and make sure of this building property, and inherent series in case this property was owned through inherits, same way applies on buying lands.
Secondly, taxes and expenses: We often come across real estate with cheap prices and we don't ask about details unless we fall victims to scammers. We, in Panorama Property, make sure that our customers consider looking at the tax statutes whether it was paid or this property was reserved for late payment of taxes. All these details and more are offered by our legal office as a free service for everyone who wants to reach for our services. Always remember, before you take any steps towards your dream apartment, you should use governmental centers as your first reference because only then, you will discover all the facts.
Moreover, property descriptions: Do the details mentioned in the advertisement match with the ones in reality? We always remind our customers to consider matching the details mentioned in the paper to be identical to the ones in reality, and the only way to assure that is by paying projects actual visits and have a closer and more direct look at all the details, including the apartment size, floor number, and view.
In addition, paying through bank transactions: Using the bank transactions that demand mentioning the reason behind making transactions. For instance, buying a specific property from a specific company. If the owner bought that property using a payment plan, then specifying the property is crucial. This type of bank transaction is a reliable way to prove your ownership of this property and to protect yourself from any future scammers. We, in Panorama Property, advise you to always use bank transactions as a payment method when buying any property in Turkey.
Plus, documenting your buying process legally: The purchase process is considered to be the most important stage in owning any property as it is the stage where you get to pay actual money in exchange for this property. And in the purchase contract, there will be some points that will require a legal expert to fully understand, which needs a professional company with an experienced legal team that will go through all contract details and guide you for the best.
It is preferred that the purchase contract contains a lot of important information, such as the buyer's and the seller's full name, the national ID number, the full mail address, and detailed information about the real estate to buy whether it is a flat or a piece of land.
Besides, the history of the construction company to buy from is very important; as soon as you do a simple research, you find out whether or not the company is broke and you will also find out whether or not it delivers the projects on time or after.
Furthermore, listen to your heart: We always see in the advertisements that some companies sell real estate at cheap prices or they offer unbelievable payment plans compared with the other companies in the same area. Here, you should ask yourself about the reason before you take any steps.
Finally, do not buy real estate when you are under pressure. You should always take your time, do some research, and do not rush. You have worked so hard to make money so think a thousand times. Do not let the price of the real estate attract you if the broker offers you a cheap price. Ask him and ask yourself about the reason behind that because there are a lot of scam stories. Do not be of them.