Apartments for Sale in Beylikdüzü Istanbul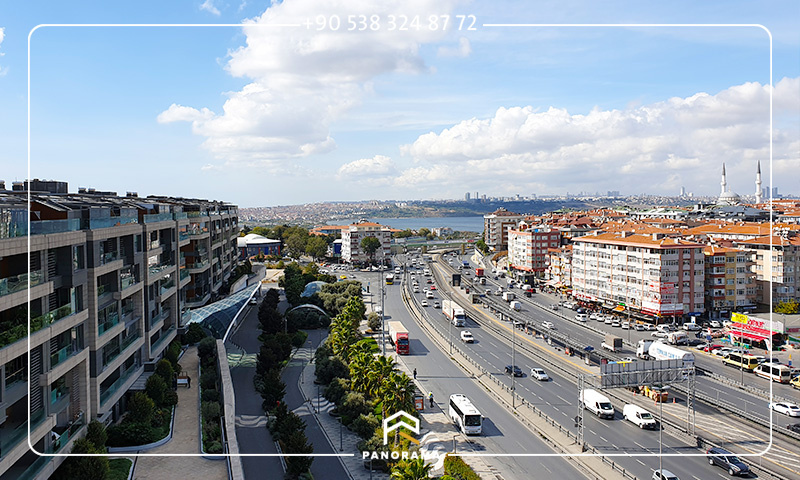 Beylikdüzü offers lovely apartments for sale, it is a district located in the western area of the European side of Istanbul, as it provides residential, accommodation and investment options for investors eager to invest in an area that proposes both luxurious and quiet places where an individual can live peacefully.
Beylikdüzü places great emphasis in being a district where modernity and tradition meet, the typical Istanbul if we may say, it offers stunning and attractive residences with astonishing sea views, or residences very close to the main highway in Istanbul E5 therefore close to transportation and especially the metro-line which connects Istanbul to its main areas and attractions.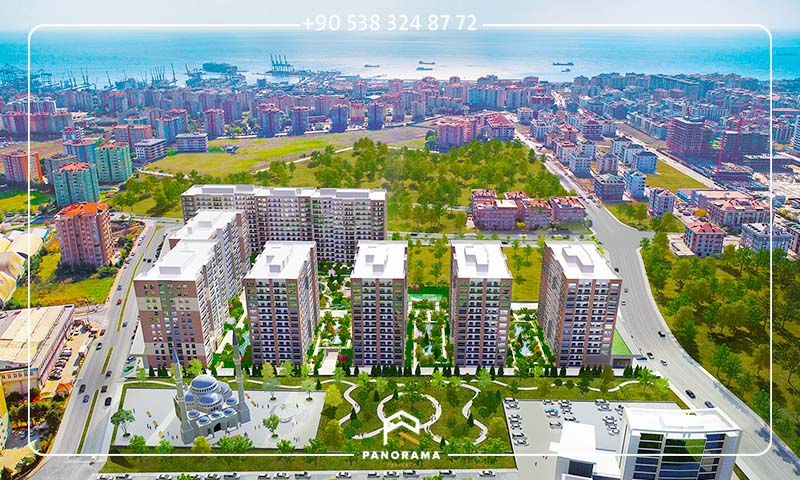 Beylikdüzü's Property for Sale
As mentioned above, Beylikdüzü offers many options and offers many residential and compounds ranges, going from a sea view apartments to greeneries and green areas, up to luxurious and sophisticated options. Therefore, Beylikdüzü's district proposes a large scale of residential complexes for every request and all types of budgets.
This district has a selection of the most magnificent housing developments with several benefits:
Affordable structural engineering and construction standards

Sea views complexes, city views, or views of the landscape

Apartment types that are diverse and handy

Valuable social services such as safety, security, retail, and transportation.

Recreational services including as playgrounds, swimming pools, and sports clubs.

Many Beylikdüzü residential properties incorporate a smart home system.

The properties in Beylikdüzü give their occupants exceptional comfort and luxury, with powerful investment potential.
Properties in a seedy neighborhood
We mean by that, apartments located outside of compounds. We lack several of the facilities and benefits listed in the context of the discussion. Still, they continue to be an alternative open to low-income individuals and those who do not have the capacity to purchase property in luxurious buildings. In fact, Beylikdüzü is regarded as a distinctive urban region therefore you hardly ever see an ancient property, even outside the residential units, so having a property for sale in Beylikdüzü, even if it is not in a residential unit, is not a negative thing.
Studio – Apartments Style in Beylikdüzü
These apartments are mostly suitable for students and youth whose budget is low and who don't spend a lot of time in their flat. In that case, having a small apartment or a studio – apartment style is the best option and the most popular among the young generation.
Beylikdüzü provides a wide choice of a studio – apartments at very affordable prices and most important close to many universities since Beylikdüzü knows a huge number of universities.
From the investors' point of view, it might not be interesting to invest in a studio – apartment type, but regarding the return on investment, it offers a non-negligible profit.
Indeed, studio – apartments might cost less but offers a high rental profit. Mostly for investors who buy more than one property, they can see their profit double, even triple throughout the months.
Home Office Apartments in Beylikdüzü
Home Office Apartments have a double meaning, they can either act like a normal flat, or they can be used as an office, or even sometimes used as an office and an accommodation flat at the same time.
The concept of home office apartments is not very famous in Beylikdüzü since it is mostly a living area which acts as accommodation and/or investment flats (as mentioned in the section before).
However, some residential units propose home office concepts in the Beylikdüzü area. They come as a new way of life for start-ups businesses, young entrepreneurs who want to start a small business of their own, without wasting tons amounts of money looking for an office in the city center or in the famous investment and business area which is Basin Express.
Duplex Apartments in Beylikdüzü
Duplex apartments are known to host two floors, which can be very interesting with a family of at least 4 persons, having on 1 floor bedrooms and different bathrooms. On the other hand, we find the kitchen, which can be either closed or open. It will depend on what the customer wants and the living room.
Duplex apartments are very famous in Beylikdüzü area, since it is regarded as the intermediate option among medium or large residential units that cannot host a family of six or more people, the Duplex apartment is suitable housing for large families at a lesser price.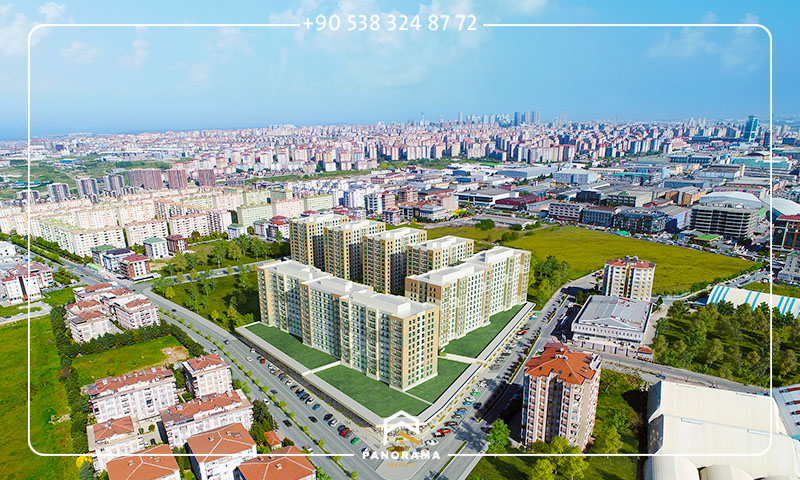 Beylikdüzü's Properties prices
Despite its beautiful and charming character, Beylikdüzü is still offering affordable prices compared to other Istanbul districts. This is due to the developing side of the area. Indeed, Beylikdüzü is exactly where the demand and the offer are equal, the market is noticing some increase in the prices, but so far, properties' prices are still lower than in other major districts.
Usually, prices for a 2 bedrooms apartment with a sea view will be 30% to 60% cheaper in Beylikdüzü, having the same features, same investments plans, and same facilities.
Another major advantage in Beylikdüzü is that since the area is still developing and growing, there can be a lot of options with payment plans that offer installments payments, that way, an individual can buy his apartment with all the necessary and enjoyable options and at the same time not ruin himself.
Advantages of Buying a Property in Beylikdüzü
Beylikdüzü is a very lucrative area for investments, with a promising and bright future, especially in the European side of Istanbul, mostly for foreign investors and families.

More than that, Beylikdüzü offers astonishing landscapes, a natural environment, green areas, closeness to the sea, and beautiful parks.

The presence of many universities and international schools makes it very attractive for foreigners to live.

Many hospitals, private and public, are located in Beylikdüzü. Giving it a prestigious place in terms of medical and health care

Beylikdüzü is also well connected to the city center and the whole city in general. There is a Metrobus line, and currently, 6 metro stations under construction that will be in the area.

And of course, as is the case in almost every district, many shopping malls with big brands names, shopping malls such as Perlavista, Marmara Park.