Best Malls in Istanbul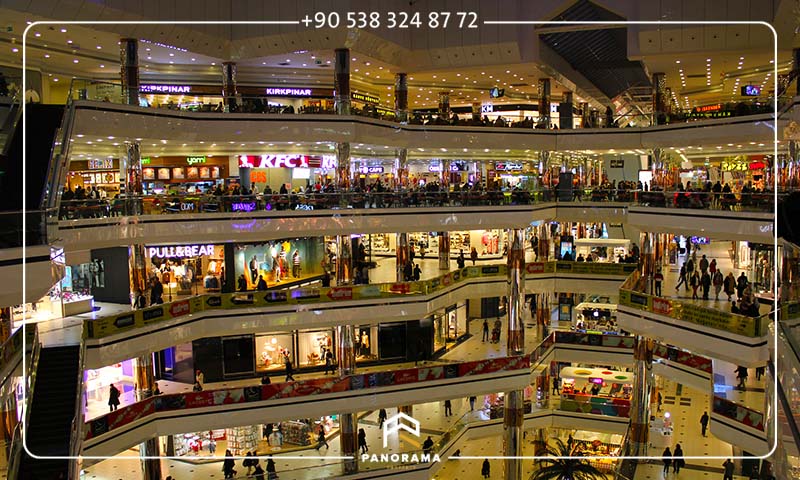 In this article, we are going to speak about the best malls in Istanbul, and the most famous ones, going from Mall of Istanbul to Akasya Mall, passing by Cevahir Mall, we are going to discuss every mall and all its characteristics and what makes them enjoyable and fun.
Istanbul has a huge number of malls, more than 300 malls are recorded only in Istanbul, and www.tripadvisor.com is listing almost 140 from them.
Below, we listed the 10 most prominent and amazing malls in Istanbul. Here is our top 10:
Mall of Istanbul
It would have been non-sense to start our list without Mall of Istanbul, the biggest mall in Istanbul and Turkey, and among the biggest ones in the whole European continent.
Mall of Istanbul is located in Başakşehir, one of the most sophisticated and elegant living areas, designed especially for families. More than that, Başakşehir is mostly famous because of its biggest medical city, adding to that a high value to the area.
Mall of Istanbul, designed as Turkey's largest mixed-use project, is located at the intersection of D-100, TEM, and Basin Express roads in Mahmut Bey, the developing and changing region of Istanbul, which is one of the important junction points of the Asian and European sides. Mall of Istanbul, which will consist of 1,187 studios, 1+1, 2+1, 3+1, and 4+1 residence flats in different sizes, and 350 stores where all important national and international brands are located, is also Istanbul's largest shopping mall.
Istinye Park is a shopping mall located in Sariyer district in Istanbul, one of the most sophisticated and luxurious areas in the city.
The shopping mall is divided into indoor and open-air areas. The outdoor area features a green central park and street-side retail with high luxurious brands. Istinye Park is famous to be among the largest shopping malls in Turkey, with a gross area of 242.000 square meters.
Istinye Park is divided into 3 sections:
The Grand Rotunda is a major entertainment venue with four levels of auditorium hall under a scalloped/segmented shell. It is maintained by a main outside pole that is backed by three panoramic elevators. A vertically movable platform with a diameter of 9 meters is enclosed by a 75-meter-diameter hard-shell canopy. The Rotunda also has dynamic water sculptures that are performed by lighting and music.

There is an open-air area where there are big greens spaces, a parc, and a fashion venue called the "Lifestyle Center"

The Bazaar section stands out from the rest of the mall due to its historical Turkish styling—each façade is influenced by Turkish architecture and history.

Zorlu Center:
Zorlu Center is a mixed-use building in Istanbul's Beşiktaş neighborhood that includes an expensive retail mall, a five-star Raffles hotel, and a Cinemaximum, as well as flats and offices. It is home to Zorlu PSM, the country's largest performing arts center, as well as the country's first Apple Store.
The shopping mall has approximately 200 stores as well as 40 cafés and restaurants. Luxury stores such as Beymen, Atelier Rebul, Vakko, COS, Moncler, Bulgari, Pomellato, Louis Vuitton, Fendi, Lanvin, Dior, Miu Miu, Burberry, Tory Burch, Michael Kors, and Valentino are among the premium names represented.
Eataly, Jamie's Italian, and Tom's Kitchen are among the various restaurants and cafés at Zorlu Center. [5] It also hosts the Alta Marea Group's Morini restaurant, which serves Italian and Mediterranean cuisine beneath chef Michael White.
The Raffles Istanbul Hotel and Spa first launched in September 2014. It has three restaurants, 49 suites, and 136 rooms.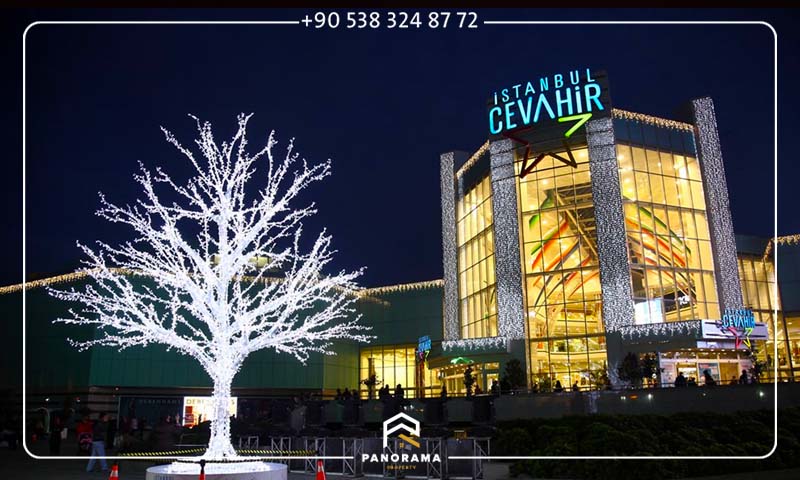 The Istanbul Cevahir Shopping and Leisure Complex also referred to as the Şişli Arts and Business Center (Şişli Kültür ve Ticaret Merkezi), is a contemporary mall situated on Büyükdere Boulevard in Istanbul, Turkey. Istanbul Cevahir, which was inaugurated on 15 October 2005, was one of the biggest shopping malls in Europe in terms of gross area between 2005 and 2011, and today it is among the biggest ones in the world.
Emaar Properties is a worldwide Emirati real estate development firm headquartered in the United Arab Emirates. It is a publicly-traded corporate entity that is registered on the Dubai Financial Market and has a market capitalization of US$15.5 billion as of June 2021. The firm provides real estate management and project services on a global scale. Emaar has a combined position in 36 markets spanning the Middle East, North Africa, Pan-Asia, Europe, and North America, with six industry sectors and 60 international firms.
Emaar Real Estate Dubai is one of the leading real estate developers in the UAE and is well-known for massive projects such as the construction of the world's tallest building, the Burj Khalifa.
In Istanbul, Emaar Square mall is located on the Asian side of the city. It has the tallest building in Istanbul, The Address hotel, a luxury hotel, one bloc as a residential building, and another one as an office and workplace. Emaar Square is also famous due to its luxurious shopping mall.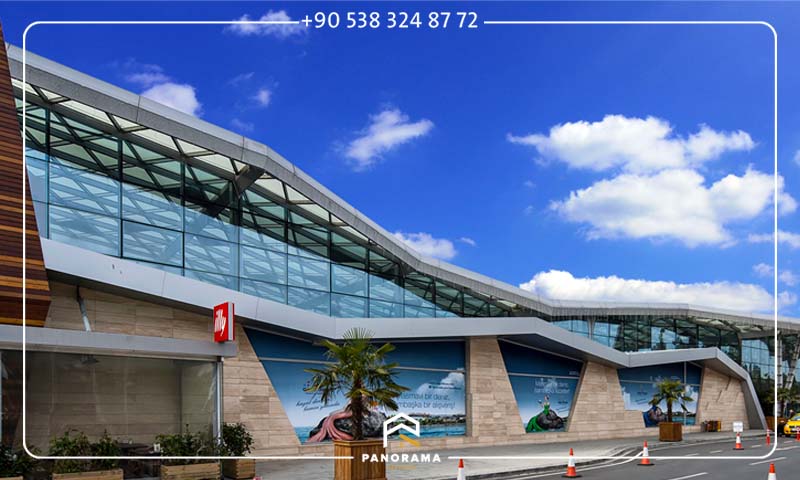 Aqua Florya Shopping and Lifestyle Complex officially opened to visitors on October 4, 2012, with a totally new idea that strives to redefine the perception of typical shopping complexes. The world's largest thematic aquarium, Istanbul Akvarium, is the most desired feature of Aqua Florya, which combines amusement and retail under one roof. Its specialty is the wonderful tastes of numerous kitchens, cafés, and restaurants with a view of the sea, as well as a large theater for different events.
Venezia Mega Outlet is an outlet mall located in Küçükköy, and as its name stipulate it, it's a mini copy of the Italian city Venezia, with its lake, its typical tower in the city center, and stores are located in the look-alike streets of the Italian city.
Vadistanbul is a shopping mall located in Sariyer district, one of the most sophisticated and luxurious areas in Istanbul, the mall is in front of the Galatasaray stadium, and is home to many international brands as well as luxurious and iconic brands located on its outside.